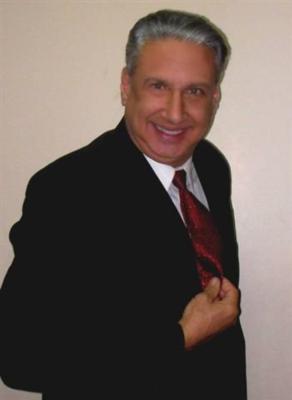 ABOUT ME:
Rockn Randy - Very Affordable Clean Comedy- has been Featured at LAS VEGAS, ATLANTIC CITY, MOHENGAN SUN and has Appeared on the DAVID LETTERMAN SHOW. This Young and Good looking Comedian is being compared to the Likes of a Young RODNEY DANGERFIELD. Rockn Randy- The ROASTMASTER -will also ROAST your Guest just like see on HBO. Rockn Randy has been entertaining audiences for over 20 years and has appeared on Showtime, Comedy Central, and A&E. Rockn Randy has also entertained passengers on the Carnival and Royal Caribbean cruise lines. Rockn Randy has been entertaining audiences for over 20 years. Rockn Randy is the NEW KING OF THE ONE LINERS and one of the funniest, most entertaining comedians around. He's not just a comedian, he's an ENTERTAINER! Be prepared for a full night of laughter.

Rockn Randy's comedy is a combination of a classic style with Unpredictable Jokes that leave people on the edge of their seats. His Hip Creative Performance covers a wide range of topics and makes him likeable to any audience. Rockn Randy rounds out his Show by Singing and Playing Jazz on his Clarinet. When people see Rockn Randy they come away enjoying his performance. He will have the crowd laughing from his opening line to his last Joke. His powerful performances have made him one of the most sought-after comedians.

Head to your local library. Check out a book, surf the Internet, do some research...and, now, enjoy a day of comedy.

Lindenhurst Memorial Library decided to try something new as part of their Live at LML Sunday series when Rock'n Randy recently performed, bringing a bit of old-school, stand-up comedy to the library.

The library generally holds concerts at part of their 'Live' lineup. Opera, jazz and the popular Liverpool Shuffle, a Beatles tribute band, are just some of the events taking place. Now it was time to go the comedy route.

"I just said comedy might be a little different," LML Events Coordinator Sara Fiorenzo said. "I saw him online, I said he's a clean comedian, I want to give it a try."

It's a library crowd, so the humor is definitely PG. That suits Randy Novick, aka Rock'n Randy, just fine. He's been performing stand-up for 30 years, usually doing private shows for organizations throughout the region.

Randy was a bandleader as a teenager, and performed background music for many entertainers. Folks kept telling him he looked and sounded like Rodney Dangerfield. He grabbed a mic, and an act was born.

Randy channels the legendary comedian in his act, right down to the red necktie. The one-liners come fast and furious, about family and everyday life.

"Basically my act is a take of Rodney Dangerfield/Henny Youngman. I'm from the old school. I love these old time comedians," Randy said. "Their jokes are the best."

Like the one about his wife crashing the car into a tree. "'Hey, I honked the horn,'" Randy recalled her telling him.

Or bringing home a date that looked like his mother. His father couldn't stand her (cue the drum roll).

And the old standby: "My wife wanted to go someplace she'd never seen before. I said, 'Try the kitchen.'"

The lines are tried and true, and get laughs from the audience at the library. It's certainly a different dynamic than one would find at the comedy clubs.

'"People who come to a library usually don't see stand-up comedians, so they find it quite interesting," Randy said. "They find it very exciting, whereas they don't usually see this unless [it's on] television."

To keep things moving, Randy dug into his music background, pulls out his clarinet and added a little jazz to the festivities and that is how he got the nickname.

"It's because of my posture. I stand up. It seems like I rock...the perfect name," he said.

Fiorenzo was waiting on the feedback from the crowd to decide if comedy would become a mainstay at the library, and the early feedback from attendees was positive. They enjoyed getting a laugh at a place you wouldn't expect.

"This is something different," Rhoda Weiss of West Babylon said.

A dose of Dangerfield at the library? I guess it is!!